Avengers: Endgame
(PG-13)
Rated for sequences of sci-fi violence and action, and some language

Robert Downey Jr., Chris Evans
- 3 hr. 2 mins.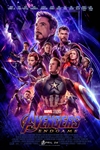 After events of Avengers: Infinity War, the universe is in ruins. With the help of the allies, the Avengers assemble once more in order to undo Thanos' actions and restore order to the universe.
Official Site
Trailer
---
Pokémon Detective Pikachu
(PG)
Rated for action/peril, some rude and suggestive humor, and thematic elements

Ryan Reynolds, Justice Smith
- 1 hr. 44 mins.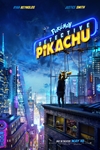 The story begins when ace detective Harry Goodman goes mysteriously missing, prompting his 21-year-old son Tim to find out what happened. Aiding in the investigation is Harry's former Pokémon partner, Detective Pikachu: a hilariously wise-cracking, adorable super-sleuth who is a puzzlement even to himself. Finding that they are uniquely equipped to communicate with one another, Tim and Pikachu join forces on a thrilling adventure to unravel the tangled mystery. Chasing clues together through the neon-lit streets of Ryme City - a sprawling, modern metropolis where humans and Pokémon live side by side in a hyper-realistic live-action world - they encounter a diverse cast of Pokémon characters and uncover a shocking plot that could destroy this peaceful co-existence and threaten the whole Pokémon universe.
Official Site
Trailer
---
Aladdin (2019)
(PG)
Rated for some action/peril

Will Smith, Mena Massoud
-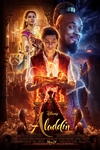 "Aladdin" is the exciting tale of the charming street rat Aladdin, the courageous and self-determined Princess Jasmine and the Genie who may be the key to their future.
Official Site
Trailer
---
Dark Phoenix
()
James McAvoy, Michael Fassbender
-
In DARK PHOENIX, the X-MEN face their most formidable and powerful foe: one of their own, Jean Grey. During a rescue mission in space, Jean is nearly killed when she is hit by a mysterious cosmic force. Once she returns home, this force not only makes her infinitely more powerful, but far more unstable. Wrestling with this entity inside her, Jean unleashes her powers in ways she can neither comprehend nor contain. With Jean spiraling out of control, and hurting the ones she loves most, she begins to unravel the very fabric that holds the X-Men together. Now, with this family falling apart, they must find a way to unite -- not only to save Jean's soul, but to save our very planet from aliens who wish to weaponize this force and rule the galaxy.
Official Site
Trailer
---
The Secret Life of Pets 2
(PG)
Rated for some action and rude humor

Kevin Hart, Jenny Slate
-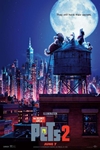 The Secret Life of Pets 2 will follow summer 2016's blockbuster about the lives our pets lead after we leave for work or school each day.
Official Site
Trailer
---
Toy Story 4
()
Tom Hanks, Tim Allen
-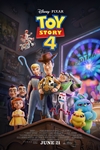 Woody has always been confident about his place in the world and that his priority is taking care of his kid, whether that's Andy or Bonnie. But when Bonnie adds a reluctant new toy called "Forky" to her room, a road trip adventure alongside old and new friends will show Woody how big the world can be for a toy.
Official Site
Trailer
---