A Beautiful Day In The Neighborhood
(PG)
Rated for some strong thematic material, a brief fight, and some mild language

Tom Hanks, Matthew Rhys
- 1 hr. 49 mins.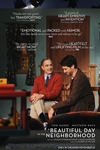 Tom Hanks portrays Mister Rogers in A Beautiful Day in the Neighborhood, a timely story of kindness triumphing over cynicism, based on the true story of a real-life friendship between Fred Rogers and journalist Tom Junod. After a jaded magazine writer (Emmy winner Matthew Rhys) is assigned a profile of Fred Rogers, he overcomes his skepticism, learning about kindness, love and forgiveness from America's most beloved neighbor.
Official Site
Trailer
---
Frozen II
(PG)
Rated for action/peril and some thematic

Kristen Bell, Idina Menzel
- 1 hr. 44 mins.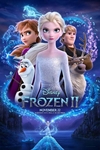 Why was Elsa born with magical powers? The answer is calling her and threatening her kingdom. Together with Anna, Kristoff, Olaf and Sven, she'll set out on a dangerous but remarkable journey. In Frozen, Elsa feared her powers were too much for the world. In Frozen 2, she must hope they are enough.
Official Site
Trailer
---
Knives Out
(PG-13)
Rated for thematic elements including brief violence, some strong language, sexual references, and drug material

Daniel Craig, Chris Evans
- 2 hr. 10 mins.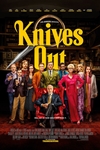 When renowned crime novelist Harlan Thrombey (Christopher Plummer) is found dead at his estate just after his 85th birthday, the inquisitive and debonair Detective Benoit Blanc (Daniel Craig) is mysteriously enlisted to investigate. From Harlan's dysfunctional family to his devoted staff, Blanc sifts through a web of red herrings and self-serving lies to uncover the truth behind Harlan's untimely death.
Official Site
Trailer
---
Jumanji: The Next Level
(PG-13)
Rated for adventure action, suggestive content and some language

Dwayne Johnson, Kevin Hart
- 1 hr. 54 mins.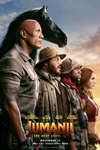 In Jumanji: The Next Level, the gang is back but the game has changed. As they return to Jumanji to rescue one of their own, they discover that nothing is as they expect. The players will have to brave parts unknown and unexplored, from the arid deserts to the snowy mountains, in order to escape the world's most dangerous game.
Official Site
Trailer
---
Cats
(PG)
Rated for peril, some thematic elements and rude humor

James Corden, Judi Dench
-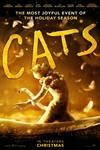 Oscar®-winning director Tom Hooper transforms Andrew Lloyd Webber's record-shattering stage musical into a breakthrough cinematic event. Featuring Lloyd Webber's iconic music and a world-class cast of dancers under the guidance of Tony-winning choreographer Andy Blankenbuehler (Hamilton, In the Heights), the film reimagines the musical for a new generation with spectacular production design, state-of-the-art technology, and dance styles ranging from classical ballet to contemporary, hip-hop to jazz, street dance to tap.
Official Site
Trailer
---
Star Wars: The Rise Of Skywalker
()
Mark Hamill, Andy Serkis
- 2 hr. 35 mins.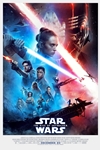 No one's ever really gone... Rey's journey continues and the Skywalker saga concludes in Star Wars.
Official Site
Trailer
---