Penguins of Madagascar
(PG)
Rated for mild action and some rude humor

Tom McGrath, Chris Miller
- 1 hr. 32 mins.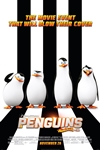 Super spy teams aren't born... they're hatched. Discover the secrets of the greatest and most hilarious covert birds in the global espionage biz: Skipper, Kowalski, Rico and Private. These elitists of the elite are joining forces with a chic undercover organization, The North Wind. Led by handsome and husky Agent Classified (we could tell you his name, but then... you know). Together, they must stop the villainous Dr. Octavius Brine from destroying the world as we know it.
Official Site
Trailer
---
The Hobbit: The Battle of the Five Armies
(NR)
Martin Freeman, Cate Blanchett
-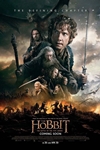 This final battle brings to an epic conclusion the adventures of Bilbo Baggins, Thorin Oakenshield, and the Company of Dwarves. Having reclaimed their homeland from the Dragon Smaug, the Company has unwittingly unleashed a deadly force into the world. Enraged, Smaug rains his fiery wrath down upon the defenseless men, women and children of Lake-town. Obsessed above all else with his reclaimed treasure, Thorin sacrifices friendship and honor to hoard it as Bilbo's frantic attempts to make him see reason drive the Hobbit towards a desperate and dangerous choice. But there are even greater dangers ahead. Unseen by any but the Wizard Gandalf, the great enemy Sauron has sent forth legions of Orcs in a stealth attack upon the Lonely Mountain. As darkness converges on their escalating conflict, the races of Dwarves, Elves and Men must decide: unite or be destroyed. Bilbo finds himself fighting for his life and the lives of his friends in the epic Battle of the Five Armies, as the future of Middle-earth hangs in the balance.
Official Site
Trailer
---
Night at the Museum: Secret of the Tomb
(PG)
Rated for mild action, some rude humor and brief language

Ben Stiller, Robin Williams
-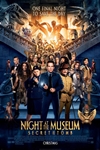 Get ready for the wildest and most adventure-filled Night At the Museum ever as Larry leaves New York City for London, uniting favorite and new characters while embarking on an epic quest to save the magic before it is gone forever.
Official Site
Trailer
---
Into the Woods
(PG)
Rated for thematic elements, fantasy action and peril, and some suggestive material

Johnny Depp, Chris Pine
- 2 hr. 4 mins.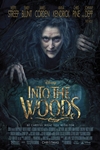 This modern twist on the beloved Brothers Grimm fairy tales intertwines the plots of a few choice stories and explores the consequences of the characters' wishes and quests. The humorous and heartfelt musical follows the classic tales of Cinderella, Little Red Riding Hood, Jack and the Beanstalk, and Rapunzel - all tied together by an original story involving a baker and his wife, their wish to begin a family and their interaction with the witch who has put a curse on them.
Official Site
Trailer
---