Ad Astra
(PG-13)
Rated for some violence and bloody images, and for brief strong language

Brad Pitt, Tommy Lee Jones
- 2 hr. 2 mins.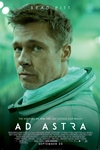 Astronaut Roy McBride (Brad Pitt) travels to the outer edges of the solar system to find his missing father and unravel a mystery that threatens the survival of our planet. His journey will uncover secrets that challenge the nature of human existence and our place in the cosmos.
Official Site
Trailer
---
Downton Abbey
(PG)
Rated for thematic elements, some suggestive material, and language

Hugh Bonneville, Laura Carmichael
- 2 hr. 1 mins.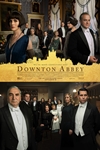 Downton Abbey follows the lives of the Crawley family and the servants who worked for them at the turn of the 20th century in an Edwardian English country house.
Official Site
Trailer
---
Abominable
(PG)
Rated for some action and mild rude humor

Chloe Bennet, Albert Tsai
- 1 hr. 32 mins.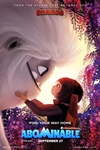 When teenage Yi (Chloe Bennet, Marvel's Agents of S.H.I.E.L.D.) encounters a young Yeti on the roof of her apartment building in Shanghai, she and her mischievous friends, Jin (Tenzing Norgay Trainor) and Peng (Albert Tsai), name him "Everest" and embark on an epic quest to reunite the magical creature with his family at the highest point on Earth.
But the trio of friends will have to stay one-step ahead of Burnish (Eddie Izzard), a wealthy man intent on capturing a Yeti, and zoologist Dr. Zara (Sarah Paulson) to help Everest get home.
Official Site
Trailer
---
Joker
(R)
Rated for strong bloody violence, disturbing behavior, language and brief sexual images

Joaquin Phoenix, Robert De Niro
- 2 hr. 0 mins.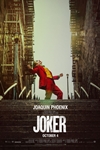 "Joker" centers around the iconic arch-nemesis and is an original, standalone story not seen before on the big screen. The exploration of Arthur Fleck (Joaquin Phoenix), a man disregarded by society, is not only a gritty character study, but also a broader cautionary tale.
Official Site
Trailer
---
Maleficent: Mistress of Evil
()
Angelina Jolie, Elle Fanning
- 1 hr. 58 mins.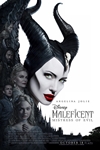 Maleficent: Mistress of Evil is a fantasy adventure that picks up several years after "Maleficent," in which audiences learned of the events that hardened the heart of Disney's most notorious villain and drove her to curse a baby Princess Aurora. The film continues to explore the complex relationship between the horned fairy and the soon to be Queen as they form new alliances and face new adversaries in their struggle to protect the moors and the magical creatures that reside within.
Official Site
Trailer
---
Frozen 2
()
Kristen Bell, Idina Menzel
-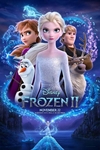 Why was Elsa born with magical powers? The answer is calling her and threatening her kingdom. Together with Anna, Kristoff, Olaf and Sven, she'll set out on a dangerous but remarkable journey. In Frozen, Elsa feared her powers were too much for the world. In Frozen 2, she must hope they are enough.
Official Site
Trailer
---
Star Wars: The Rise Of Skywalker
()
Mark Hamill, Andy Serkis
-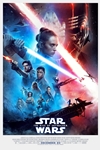 No one's ever really gone... Rey's journey continues and the Skywalker saga concludes in Star Wars
Official Site
Trailer
---