Mary Poppins Returns
(PG)
Rated for some mild thematic elements and brief action

Emily Blunt, Lin-Manuel Miranda
- 2 hr. 10 mins.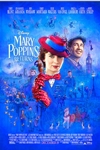 The film is set in 1930s depression-era London (the time period of the original novels) and is drawn from the wealth of material in PL Travers' additional seven books. In the story, Michael (Whishaw) and Jane (Mortimer) are now grown up, with Michael, his three children and their housekeeper, Ellen (Walters), living on Cherry Tree Lane. After Michael suffers a personal loss, the enigmatic nanny Mary Poppins (Blunt) re-enters the lives of the Banks family, and, along with the optimistic street lamplighter Jack (Miranda), uses her unique magical skills to help the family rediscover the joy and wonder missing in their lives. Mary Poppins also introduces the children to a new assortment of colorful and whimsical characters, including her eccentric cousin, Topsy (Streep).
Official Site
Trailer
---
Aquaman
(PG-13)
Rated for sequences of sci-fi violence and action, and for some language

Jason Momoa, Amber Heard
- 2 hr. 23 mins.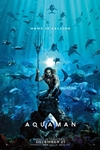 The film reveals the origin story of half-human, half-Atlantean Arthur Curry and takes him on the journey of his lifetime - one that will not only force him to face who he really is, but to discover if he is worthy of who he was born to be... a king.
Official Site
Trailer
---
Glass
(PG-13)
Rated for violence including some bloody images, thematic elements, and language

Bruce Willis, Samuel L. Jackson
-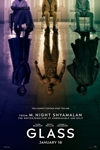 From Unbreakable, Bruce Willis returns as David Dunn as does Samuel L. Jackson as Elijah Price, known also by his pseudonym Mr. Glass. Joining from Split are James McAvoy, reprising his role as Kevin Wendell Crumb and the multiple identities who reside within, and Anya Taylor-Joy as Casey Cooke, the only captive to survive an encounter with The Beast. Following the conclusion of Split, Glass finds Dunn pursuing Crumb's superhuman figure of The Beast in a series of escalating encounters, while the shadowy presence of Price emerges as an orchestrator who holds secrets critical to both men.
Official Site
Trailer
---
The LEGO Movie 2: The Second Part
()
Chris Pratt, Elizabeth Banks
-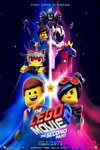 It's been five years since everything was awesome and the citizens are facing a huge new threat: LEGO DUPLOŽ invaders from outer space, wrecking everything faster than they can rebuild.
The battle to defeat them and restore harmony to the LEGO universe will take Emmet, Lucy, Batman and their friends to faraway, unexplored worlds, including a strange galaxy where everything is a musical. It will test their courage, creativity and Master Building skills, and reveal just how special they really are.
Official Site
Trailer
---
Captain Marvel
(NR)
Brie Larson, Samuel L. Jackson
-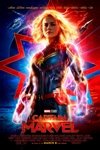 The story follows Carol Danvers as she becomes one of the universe's most powerful heroes when Earth is caught in the middle of a galactic war between two alien races. Set in the 1990s, Captain Marvel is an all-new adventure from a previously unseen period in the history of the Marvel Cinematic Universe.
Official Site
Trailer
---