Fantastic Beasts: The Crimes of Grindelwald
(PG-13)
Rated for some sequences of fantasy action

Eddie Redmayne, Katherine Waterston
- 2 hr. 14 mins.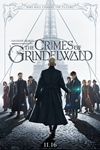 At the end of the first film, Dark wizard Gellert Grindelwald was captured by MACUSA, with the help of Newt Scamander. But, making good on his threat, Grindelwald escaped custody and has set about gathering followers, most unsuspecting of his true agenda: to raise pure-blood wizards up to rule over all non-magical beings.
Official Site
Trailer
---
Dr. Seuss' The Grinch
(PG)
Rated for brief rude humor

Benedict Cumberbatch, Rashida Jones
- 1 hr. 30 mins.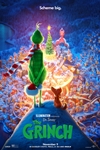 The Grinch tells the story of a cynical grump who goes on a mission to steal Christmas, only to have his heart changed by a young girl's generous holiday spirit. Funny, heartwarming and visually stunning, it's a universal story about the spirit of Christmas and the indomitable power of optimism.
Official Site
Trailer
---
Bohemian Rhapsody
(PG-13)
Rated for thematic elements,suggestive material, drug content and language

Rami Malek, Allen Leech
- 2 hr. 15 mins.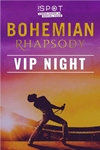 Bohemian Rhapsody is a foot-stomping celebration of Queen, their music and their extraordinary lead singer Freddie Mercury, who defied stereotypes and shattered convention to become one of the most beloved entertainers on the planet.
Official Site
Trailer
---
The Nutcracker and the Four Realms
(PG)
Rated for some mild peril

Keira Knightley, Mackenzie Foy
- 1 hr. 39 mins.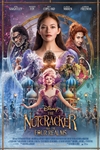 All Clara wants is a key that will unlock a box that holds a priceless gift from her late mother. A golden thread leads her to the coveted key, which promptly disappears into a strange and mysterious parallel world. It's there that Clara encounters a soldier named Phillip, a gang of mice and the regents who preside over three Realms. Clara and Phillip must brave the ominous Fourth Realm to retrieve Clara's key and hopefully return harmony to the unstable world.
Official Site
Trailer
---