Life Itself
(R)
Rated for language including sexual references, some violent images and brief drug use

Oscar Isaac, Olivia Wilde
- 1 hr. 57 mins.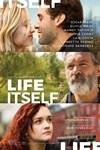 Life Itself centers on a couple that lead a multi generational love story spanning both decades and continents, from the streets of New York to the Spanish countryside, and are all connected by a single event.
Official Site
Trailer
---
Little Italy
(R)
Rated for some sexual references.

Hayden Christensen, Emma Roberts
- 1 hr. 42 mins.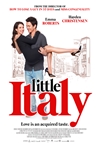 A young couple must navigate a blossoming romance, amidst a war between their families' competing pizza restaurants.
Official Site
Trailer
---
I Think We're Alone Now
(R)
Rated for language

Peter Dinklage, Elle Fanning
- 1 hr. 39 mins.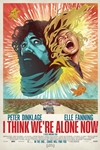 Del (Peter Dinklage) is alone in the world. Literally. After the human race is wiped out, he lives in a small, empty town, methodically going from house to house, collecting batteries and other useful items, and burying the dead.
Official Site
Trailer
---
Unbroken: Path to Redemption
(PG-13)
Rated for thematic content and related disturbing images

Samuel Hunt, Merritt Patterson
- 1 hr. 38 mins.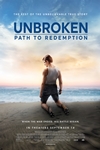 Haunted by nightmares of his torment, Louie sees himself as anything but a hero. Then, he meets Cynthia, a young woman who captures his eye...and his heart.
Official Site
Trailer
---
The Hows of Us
()
Kathryn Bernardo, Daniel Padilla
- 2 hr. 30 mins.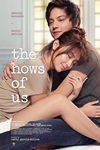 The story is about two mature couples with a long-term relationship.
Official Site
Trailer
---