Backtrace
(R)
Rated for violence and some language

Ryan Guzman, Sylvester Stallone
- 1 hr. 32 mins.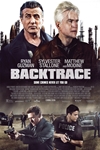 After suffering a brain injury from a bank heist gone wrong, MacDonald develops amnesia and is put into a prison psychiatric ward. He is coerced to break out of prison and injected with a serum that forces him to relive the life he's forgotten.
Official Site
Trailer
---
The Mule
(R)
Rated for language throughout and brief sexuality/nudity

Clint Eastwood, Bradley Cooper
- 1 hr. 56 mins.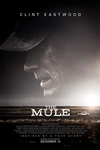 Earl Stone, a man in his 80s who is broke, alone, and facing foreclosure of his business when he is offered a job that simply requires him to drive. Easy enough, but, unbeknownst to Earl, he's just signed on as a drug courier for a Mexican cartel.
Official Site
Trailer
---
Spider-Man: Into the Spider-Verse
(PG)
Rated for frenetic sequences of animated action violence, thematic elements, and mild language

Shameik Moore, Jake Johnson
- 1 hr. 40 mins.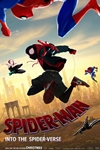 Spider-Man: Into the Spider-Verse introduces Brooklyn teen Miles Morales, and the limitless possibilities of the Spider-Verse, where more than one can wear the mask.
Official Site
Trailer
---
Green Book
(PG-13)
Rated for thematic content, language including racial epithets, smoking, some violence and suggestive material

Viggo Mortensen, Mahershala Ali
- 2 hr. 10 mins.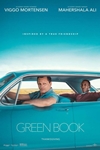 When Tony Lip, a bouncer from an Italian-American neighborhood in the Bronx, is hired to drive Dr. Don Shirley, a world-class Black pianist, on a concert tour from Manhattan to the Deep South, they must rely on "The Green Book" to guide them to the few establishments that were then safe for African-Americans.
Official Site
Trailer
---