Breakthrough
(PG)
Rated for thematic content including peril

Chrissy Metz, Josh Lucas
- 1 hr. 56 mins.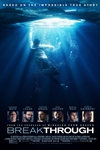 When Joyce Smith's adopted son John falls through an icy Missouri lake, all hope seems lost. But as John lies lifeless, Joyce refuses to give up. Her steadfast belief inspires those around her to continue to pray for John's recovery, even in the face of every case history and scientific prediction.
Official Site
Trailer
---
Missing Link
(PG)
Rated for action/peril and some mild rude humor

Hugh Jackman, Zoe Saldana
- 1 hr. 35 mins.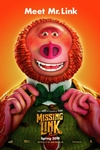 Tired of living a solitary life in the Pacific Northwest, Mr. Link recruits fearless explorer Sir Lionel Frost to guide him on a journey to find his long-lost relatives in the fabled valley of Shangri-La.
Official Site
Trailer
---
The Best of Enemies
(PG-13)
Rated for thematic material, racial epithets, some violence and a suggestive reference

Taraji P. Henson, Sam Rockwell
- 2 hr. 13 mins.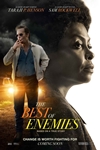 Based on a true story that centers on the unlikely relationship between Ann Atwater, an outspoken civil rights activist, and C.P. Ellis, a local Ku Klux Klan leader who reluctantly co-chaired a community summit, battling over the desegregation of schools in Durham, North Carolina during the racially-charged summer of 1971.
Official Site
Trailer
---
Shazam!
(PG-13)
Rated intense sequences of action, language, and suggestive material

Zachary Levi, Asher Angel
- 2 hr. 12 mins.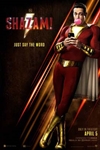 We all have a superhero inside us, it just takes a bit of magic to bring it out. In Billy Batson's case, by shouting out one word, this kid can turn into the adult Super Hero Shazam. Shazam sets out to test his abilities, but he'll need to master these powers quickly in order to fight deadly forces of evil.
Official Site
Trailer
---
Dumbo
(PG)
Colin Farrell, Michael Keaton
- 1 hr. 55 mins.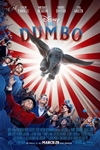 From Disney and visionary director Tim Burton, the all-new grand live-action adventure "Dumbo" expands on the beloved classic story where differences are celebrated, family is cherished and dreams take flight.
Official Site
Trailer
---
Unplanned
(R)
Rated for some disturbing/bloody images

Ashley Bratcher, Brooks Ryan
- 1 hr. 50 mins.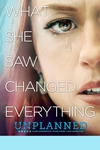 Abby Johnson's passion surrounding a woman's right to choose led her to become a spokesperson for Planned Parenthood, fighting to enact legislation for the cause she so deeply believed in. Until the day she saw something that changed everything.
Official Site
Trailer
---