Down a Dark Hall
(PG-13)
Rated for mature thematic content, terror and violence, some language including a sexual reference, and smoking

Uma Thurman, AnnaSophia Robb
- 1 hr. 36 mins.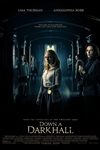 Kit, a difficult young girl, is sent to the mysterious Blackwood Boarding School when her heated temper becomes too much for her mother to handle. Kit and her classmates discover that Blackwood Manor hides an age-old secret rooted in the paranormal.
Official Site
Trailer
---
Crazy Rich Asians
(PG-13)
Rated for some suggestive content and language

Constance Wu, Michelle Yeoh
- 2 hr. 1 mins.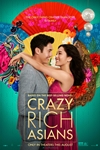 "Crazy Rich Asians" follows native New Yorker Rachel Chu (Wu) as she accompanies her longtime boyfriend, Nick Young (Golding), to his best friend's wedding in Singapore. Excited about visiting Asia for the first time but nervous about meeting Nick's family, Rachel is unprepared to learn that Nick has neglected to mention a few key details about his life. It turns out that he is not only the scion of one of the country's wealthiest families but also one of its most sought-after bachelors. Being on Nick's arm puts a target on Rachel's back, with jealous socialites and, worse, Nick's own disapproving mother (Yeoh) taking aim. And it soon becomes clear that while money can't buy love, it can definitely complicate things.
Official Site
Trailer
---
The Meg
(PG-13)
Rated for action/peril, bloody images and some language

Jason Statham, Li Bingbing
- 1 hr. 53 mins.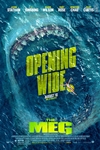 A deep-sea submersible has been attacked by a massive creature and now lies disabled at the bottom of the deepest trench in the Pacific with its crew trapped inside. With time running out, expert deep sea rescue diver Jonas Taylor is recruited by a visionary Chinese oceanographer to save the crew and the ocean itself from this unstoppable threat.
Official Site
Trailer
---
Dog Days
(PG)
Rated for rude and suggestive content, and for language

Vanessa Hudgens, Nina Dobrev
- 1 hr. 52 mins.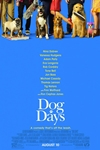 Dog Days is a hilarious and heartfelt ensemble comedy that follows the lives of multiple dog owners and their beloved fluffy pals around sunny Los Angeles.
Official Site
Trailer
---
Disney's Christopher Robin
(PG)
Rated for some action

Ewan McGregor, Hayley Atwell
- 1 hr. 44 mins.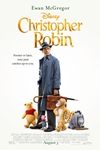 The young boy who loved embarking on adventures in the Hundred Acre Wood with a band of spirited and loveable stuffed animals, has grown up and lost his way. Now it is up to his childhood friends to venture into our world and help Christopher Robin remember the loving and playful boy who is still inside.
Official Site
Trailer
---
Mission: Impossible - Fallout
(PG-13)
Tom Cruise, Henry Cavill
- 2 hr. 27 mins.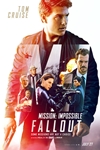 The best intentions often come back to haunt you. MISSION: IMPOSSIBLE - FALLOUT finds Ethan Hunt (Tom Cruise) and his IMF team (Alec Baldwin, Simon Pegg, Ving Rhames) along with some familiar allies (Rebecca Ferguson, Michelle Monaghan) in a race against time after a mission gone wrong. Henry Cavill, Angela Bassett, and Vanessa Kirby also join the dynamic cast with filmmaker Christopher McQuarrie returning to the helm.
Official Site
Trailer
---