Isn't It Romantic
(PG-13)
Rated for language, some sexual material, and a brief drug reference

Rebel Wilson, Liam Hemsworth
- 1 hr. 28 mins.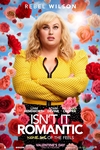 New York City architect Natalie works hard to get noticed at her job but is more likely to be asked to deliver coffee and bagels than to design the city's next skyscraper. But things change when she has an encounter with a mugger that renders her unconscious.
Official Site
Trailer
---
The LEGO Movie 2: The Second Part
(PG)
Rated for mild action and rude humor

Chris Pratt, Elizabeth Banks
- 1 hr. 46 mins.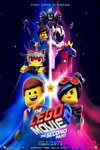 It's been five years since everything was awesome and the citizens are facing a huge new threat: LEGO DUPLOŽ invaders from outer space, wrecking everything faster than they can rebuild.
Official Site
Trailer
---
Cold War (Zimna Wojna)
(R)
Rated for some sexual content, nudity and language

Joanna Kulig, Jeanne Balibar
- 1 hr. 29 mins.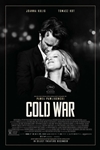 A passionate love story between two people of different backgrounds and temperaments, who are fatefully mismatched and yet condemned to each other.
Official Site
Trailer
---
Green Book
(PG-13)
Rated for thematic content, language including racial epithets, smoking, some violence and suggestive material

Viggo Mortensen, Mahershala Ali
- 2 hr. 10 mins.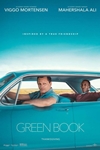 When Tony Lip, a bouncer from an Italian-American neighborhood in the Bronx, is hired to drive Dr. Don Shirley, a world-class Black pianist, on a concert tour from Manhattan to the Deep South, they must rely on "The Green Book" to guide them to the few establishments that were then safe for African-Americans.
Official Site
Trailer
---