I Feel Pretty
(PG-13)
Rated for sexual content, some partial nudity, and language

Amy Schumer, Michelle Williams
- 1 hr. 50 mins.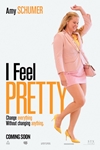 In I FEEL PRETTY a woman who struggles with feelings of deep insecurity and low self-esteem, that hold her back everyday, wakes from a brutal fall in an exercise class believing she is suddenly a supermodel. With this newfound confidence she is empowered to live her life fearlessly and flawlessly, but what will happen when she realizes her appearance never changed?
Official Site
Trailer
---
Rampage
(PG-13)
Rated for sequences of violence, action and destruction, brief language, and crude gestures

Dwayne Johnson, Naomie Harris
- 1 hr. 47 mins.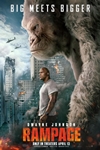 Primatologist Davis Okoye (Johnson), a man who keeps people at a distance, shares an unshakable bond with George, the extraordinarily intelligent, silverback gorilla who has been in his care since birth. But a rogue genetic experiment gone awry mutates this gentle ape into a raging creature of enormous size. To make matters worse, it's soon discovered there are other similarly altered animals. As these newly created alpha predators tear across North America, destroying everything in their path, Okoye teams with a discredited genetic engineer to secure an antidote, fighting his way through an ever-changing battlefield, not only to halt a global catastrophe but to save the fearsome creature that was once his friend.
Official Site
Trailer
---
Chappaquiddick
(PG-13)
Rated for thematic material, disturbing images, some strong language, and historical smoking

Kate Mara, Ed Helms
- 1 hr. 41 mins.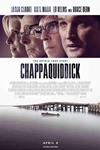 Ted Kennedy's life and political career become derailed in the aftermath of a fatal car accident in 1969 that claims the life of a young campaign strategist, Mary Jo Kopechne.
Official Site
Trailer
---
I Can Only Imagine
(PG)
Rated for thematic elements including some violence

Dennis Quaid, Cloris Leachman
- 1 hr. 50 mins.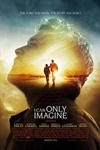 Based on the incredible true-life story that inspired the beloved, chart-topping song, I Can Only Imagine is a song that brings ultimate hope to so many - often in the midst of life's most challenging moments.
Official Site
Trailer
---