Rock Dog
(PG)
Rated for action and language

Luke Wilson, Eddie Izzard
- 1 hr. 20 mins.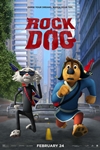 Bodi, a wide-eyed Tibetan Mastiff, is expected to become the next village guard to a group of fun-loving, countryside sheep, but fears he doesn't have the passion to assume the role from his dad, Khampa. Everything changes when a radio literally falls out of the sky...
Official Site
Trailer
---
My Ex and Whys
(NR)
Liza Soberano, Enrique Gil
- 2 hr. 0 mins.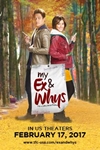 This is the story of Cali, a blogger who owns the up and coming blog, The Bakit List. She dreams of becoming a social media influencer. This is why when an exchange with a user, @DahilListBoy goes viral and she gets the opportunity of a lifetime.
Official Site
Trailer
---
The Lego Batman Movie
(PG)
Rated for rude humor and some action

Will Arnett, Zach Galifianakis
- 1 hr. 44 mins.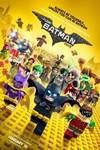 There are big changes brewing in Gotham, and if Batman wants to save the city from The Joker's hostile takeover, Batman may have to drop the lone vigilante thing, try to work with others and maybe, just maybe, learn to lighten up.
Official Site
Trailer
---
Hidden Figures
(PG)
Rated for thematic elements and some language

Taraji P. Henson, Octavia Spencer
- 2 hr. 7 mins.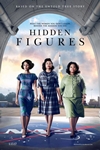 As the United States raced against Russia to put a man in space, NASA found untapped talent in a group of African-American female mathematicians that served as the brains behind one of the greatest operations in U.S. history.
Official Site
Trailer
---