I Can Only Imagine
(PG)
Rated for thematic elements including some violence

Dennis Quaid, Cloris Leachman
- 1 hr. 50 mins.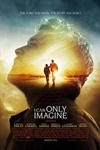 Based on the incredible true-life story that inspired the beloved, chart-topping song, I Can Only Imagine is a song that brings ultimate hope to so many - often in the midst of life's most challenging moments.
Official Site
Trailer
---
Tomb Raider
(PG-13)
Rated for sequences of violence and action, and for some language

Alicia Vikander, Dominic West
- 1 hr. 58 mins.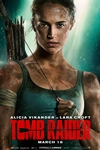 Going explicitly against his final wishes, Lara Croft leaves everything behind in search of her dad's last-known destination: a fabled tomb on a mythical island that might be somewhere off the coast of Japan.
Official Site
Trailer
---
A Wrinkle in Time
(PG)
Rated for thematic elements and some peril

Oprah Winfrey, Reese Witherspoon
- 1 hr. 49 mins.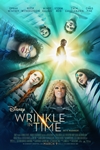 From visionary director Ava DuVernay comes Disney's "A Wrinkle in Time," an epic adventure based on Madeleine L'Engle's timeless classic which takes audiences across dimensions of time and space, examining the nature of darkness versus light and, ultimately, the triumph of love. Through one girl's transformative journey led by three celestial guides, we discover that strength comes from embracing one's individuality and that the best way to triumph over fear is to travel by one's own light.
Official Site
Trailer
---
Black Panther
(PG-13)
Rated for prolonged sequences of action violence, and a brief rude gesture

Chadwick Boseman, Lupita Nyong'o
- 2 hr. 14 mins.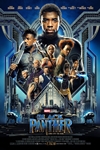 T'Challa returns home to the isolated, technologically advanced African nation of Wakanda to take his place as King. However, when an old enemy reappears on the radar, T'Challa's mettle as King and Black Panther is tested when he is drawn into a conflict that puts the entire fate of Wakanda and the world at risk.
Official Site
Trailer
---
Lady Bird
(R)
Rated for language, sexual content, brief graphic nudity and teen partying

Saoirse Ronan, Laurie Metcalf
- 1 hr. 33 mins.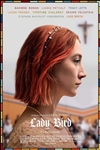 The relationship comedy stars Saoirse Ronan as Christine McPherson, a rebellious student at a conservative Catholic Sacramento high school who wants to escape her family and small town constraints to go to college in New York.
Official Site
Trailer
---