Glass
(PG-13)
Rated for violence including some bloody images, thematic elements, and language

Bruce Willis, Samuel L. Jackson
- 2 hr. 9 mins.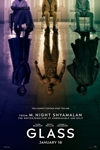 Following the conclusion of Split, Glass finds Dunn pursuing Crumb's superhuman figure of The Beast in a series of escalating encounters, while the shadowy presence of Price emerges as an orchestrator who holds secrets critical to both men.
Official Site
Trailer
---
A Dog's Way Home
(PG)
Rated for thematic elements, some peril and language

Ashley Judd, Alexandra Shipp
- 1 hr. 35 mins.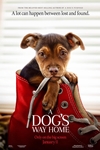 A Dog's Way Home chronicles the heartwarming adventure of Bella, a dog who embarks on an epic 400-mile journey home after she is separated from her beloved human.
Official Site
Trailer
---
The Upside
(PG-13)
Rated for suggestive content and drug use

Bryan Cranston, Kevin Hart
- 1 hr. 58 mins.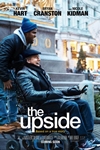 THE UPSIDE is director Neil Burger's heartfelt comedy about a recently paroled ex-convict (Kevin Hart) who strikes up an unlikely friendship with a paralyzed billionaire (Bryan Cranston).
Official Site
Trailer
---
Green Book
(PG-13)
Rated for thematic content, language including racial epithets, smoking, some violence and suggestive material

Viggo Mortensen, Mahershala Ali
- 2 hr. 10 mins.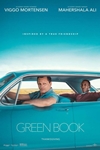 When Tony Lip, a bouncer from an Italian-American neighborhood in the Bronx, is hired to drive Dr. Don Shirley, a world-class Black pianist, on a concert tour from Manhattan to the Deep South, they must rely on "The Green Book" to guide them to the few establishments that were then safe for African-Americans.
Official Site
Trailer
---